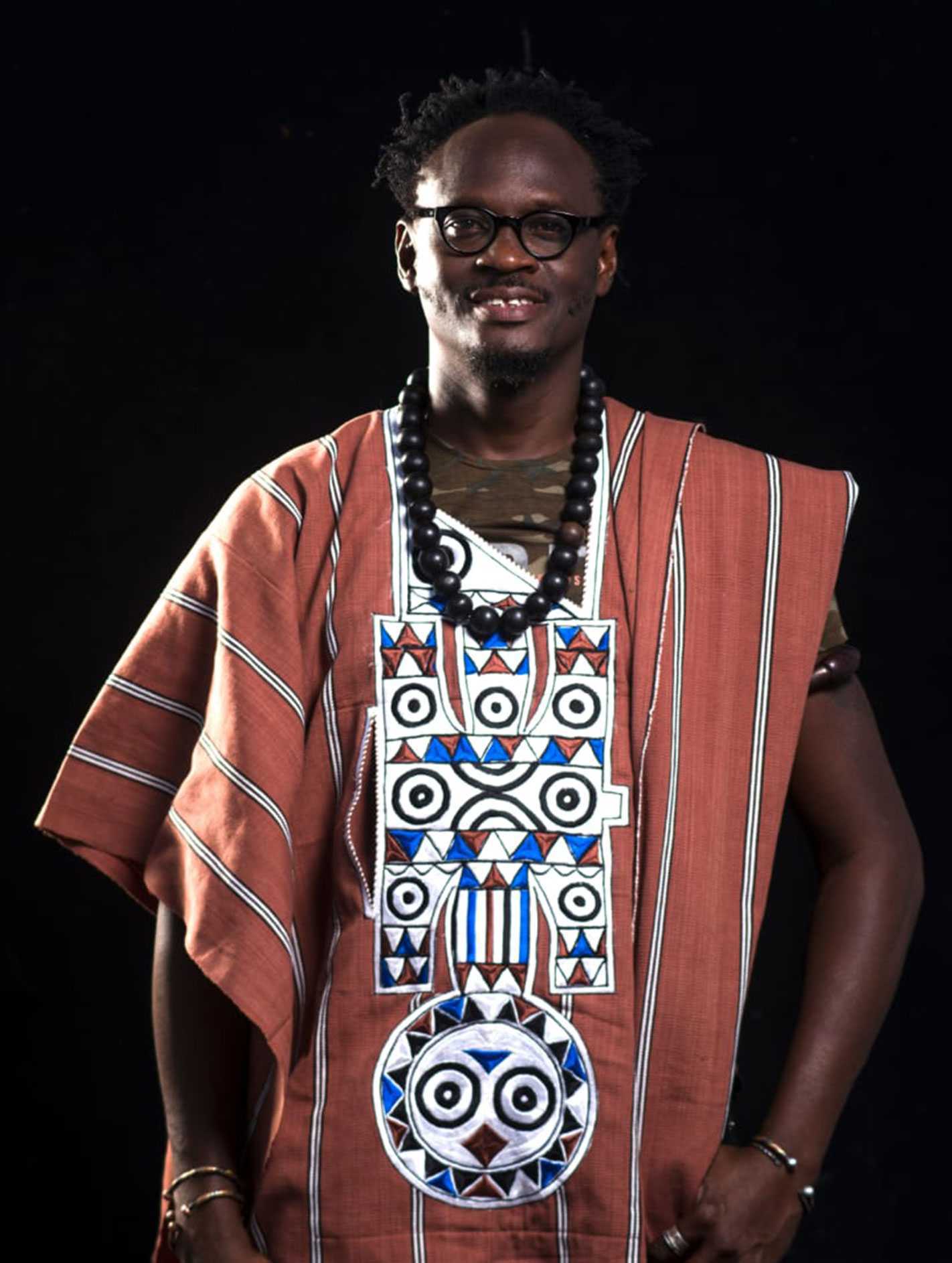 Hamed OUATTARA
Hamed Ouattara est un artiste designer multidisciplinaire basé à Ouagadougou, Burkina Faso. Il fabrique des meubles en métal en édition limitée fabriqués à partir d'huile désaffectée barils qui ont été martelés, façonnés et réutilisés à la main, leur donnant une esthétique distincte qui lui a valu une reconnaissance internationale.
Le studio de Ouattara est situé au cœur de la capitale énergique du Burkina Faso. Les pannes de courant récurrentes étant devenu la norme et l'équipement est difficile à se procurer, donc toutes les charnières, les outils nécessaires pour chaque pièce sont fabriqués sur place, ce qui signifie que chaque détails sont soigneusement étudiés et entièrement fait sur mesure. Ce faisant, son travail se détermine une notion euro centriques du luxe et démontre le rôle que l'économie circulaire peut jouer dans la production de conception haut de gamme.
L'artiste dit: «Il faut comprendre l'histoire des matériaux au Burkina Faso pour comprendre comment je travaille. C'est un pays sans littoral – fermé sur le continent. Donc tout doit nous être importé. De l'huile, de la nourriture… et tout est emballé notamment les emballages de barils. Et cet emballage est devenu un produit commercial, car les gens ont vu le potentiel de l'utiliser une seconde fois et de lui donner une autre vie après l'emballage.»
Né en 1971 à Ouagadougou, Ouattara a d'abord étudié la comptabilité, puis la mode, avant de s'établir comme peintre autodidacte. Il a reçu une formation de la Fondation Olorun, seule institution offrant une éducation artistique au Burkina Faso, et a poursuivi ses études de design à l'Ecole Nationale Supérieure de Création de France Industrielle (ENSCI), dont il est diplômé en 2003.
Ouattara a beaucoup exposé dans des galeries en Espagne, au Maroc, à Dubaï, en Scandinavie, la Suisse, l'Afrique du Sud, le Sénégal et la Côte d'Ivoire, pour en nommer que quelques-uns. Il a participé à AKAA Art Fair (2017) à Paris, Maison et Object (2016) et GUILD Design Fair (2014 et 2015) au Cap. Son travail a été inclus dans Graphic Africa at Habitat's Platform Gallery lors du London Design Festival 2013, et Africa: Exploring le Now of African Design and Photography au Palazzo Litta de Milan en 2018. Il a pris participer au programme Design Network Africa dirigé par le Centre danois de la culture et développement (CKU) et facilité par Source, la société sœur de Southern Guild.
Share this news on our social networks!
Devenez un
artiste
de la Galerie ABA
Submit your application to ABA and benefit from career development support, including mentoring, personal coaching and one-on-one counseling with art market experts, collectors, and gallery partners. Our mission is to provide you with a toolbox to help you create value from your creations and to set the positive dynamic in motion through a professionalization process: you will benefit from technical assistance in personal branding and public relations..