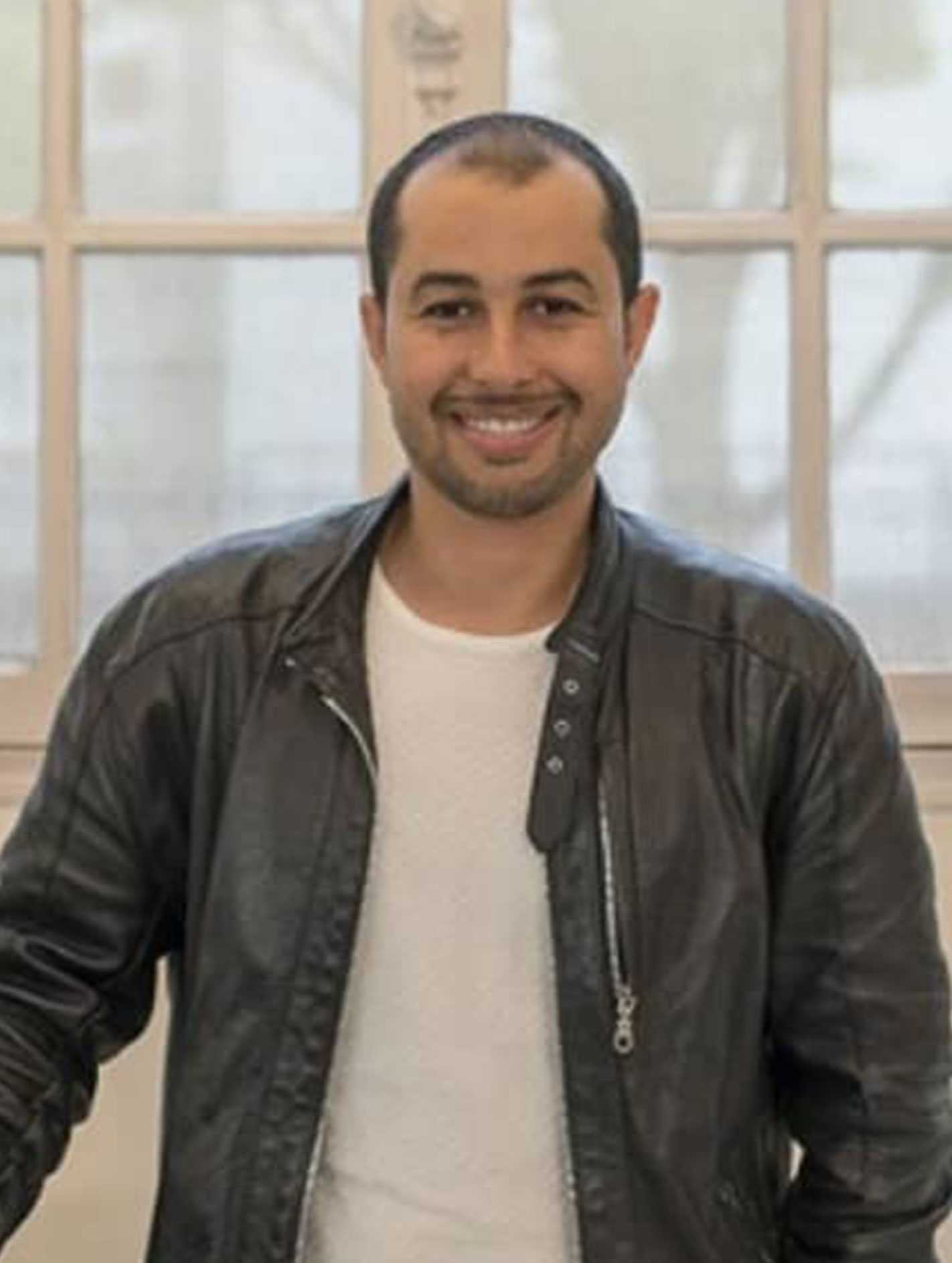 Mourad ZARAÏ
Je suis un artiste qui touche à tout ce qui concerne la création, A 32 ans, je suis motivé par un désir de partage et de convivialité. Parler de ses inspirations et de ses influences artistiques n'est pas une tâche évidente, surtout quand il s'agit du domaine des arts plastiques qui trouve lui-même ses origines dans une panoplie de domaines artistiques. J'ai eu l'occasion de me forger une véritable personnalité artistique que je transmets dans chacune de mes créations.
L'ensemble de mes oeuvres est éclectique.
Mes origines tunisiennes ont largement influencé mes productions en atelier. Les arts et métiers locaux maghrébins en général et tunisiens en particuliers, laissent désormais une remarquable empreinte dans mes essais artistiques. Ainsi mes sculptures traduisent mon univers créatif et ma relation à la matière. Le point de départ est souvent le même, il s'agit de mon matériau de prédilection, le fil de fer. J'ai élargi ma pratique à des champs artistiques moins conventionnels, je pourrais évoquer le design, la mode et l'architecture. Depuis le temps, je me suis fixé comme objectif de me réaliser dans le monde de l'art et de gagner ma vie tout en m'épanouissant. J'ai réalisé le projet artistique «D'ici et d'ailleurs» : En tant que jeune artiste plasticien et visuel, et chercheur en Art.
Ma pratique se présente à travers différents médiums tels que le dessin, la peinture, la sculpture, l'installation et l'art de la performance. Je me considère avant tout comme un sculpteur ou un chercheur de formes travaillant les articulations dynamiques entre le corps, le volume et l'espace. Depuis 2010 je me suis intéressé à des recherches artistiques de formes en mouvement, les compositions dans l'espace et les relations entre ces éléments.
A partir des années 2012 j'ai expérimenté les effets de la matière, des supports, des textures et la lumière dans une logique de récupération et recyclage. Je réalise des sculptures en associant un savoir- faire manuel, le recours à des techniques industrielles et la volonté de donner une seconde vie aux différents objets récoltés. Mon action transforme ces artéfacts en sculptures et pièces d'art, mon action artistique s'inscrit dans une logique de récupération avant tout ! Parallèlement, ma sculpture est une illustration du mouvement du corps, mon corps d'artiste qui façonne l'esprit et réagit avec la matière. Mes réalisations s'adressent à l'autre, elles invitent le spectateur à vivre l'espace autrement. J'utilise ce mode de perception de l'espace comme un outil à part entière dans mon processus de travail. Mon intérêt pour cette discipline est qu'elle s'exerce sur un terrain concret. Elle est aisément le prétexte à proposer une nouvelle gestuelle, un nouveau regard ou de nouvelles articulations d'espaces.
Share this news on our social networks!
Devenez un
artiste
de la Galerie ABA
Submit your application to ABA and benefit from career development support, including mentoring, personal coaching and one-on-one counseling with art market experts, collectors, and gallery partners. Our mission is to provide you with a toolbox to help you create value from your creations and to set the positive dynamic in motion through a professionalization process: you will benefit from technical assistance in personal branding and public relations..