About our action
To support the 3rd edition of the Zangbeto festival in Benin while sealing the partnership with Africa by Art, a new international platform for the promotion of African arts. On 9 and 10 January 2021, the festival will celebrate the Zangbeto culture and Benin's cultural diversity in Guezin, while spreading to Porto Novo. . . . . . . .
This new edition will allow us to dive into the heart of the Zangbeto tradition. It is also an opportunity to promote the disappearing traditional culinary art and to propose a tourist circuit around the festival. The contributions will allow us to take this new step of development while keeping the specificities of the event: culture for all, conviviality and ecology. . . . .
The ambition of this edition is to back up an exhibition of works of art by Beninese artists in order to make the local population and the international community discover local artistic talents and why not arouse vocations. The star artist of this edition is Rafiy OKEFOLAHAN - founder of the artists' residence "la grande place" in Porto Novo. The exhibition/sale will also have a digital showcase on the Africa By Art website from 13 January to 12 April 2021. .
Help us to make this festival a beautiful moment of sharing and bringing hearts and minds together through the prism of culture and art.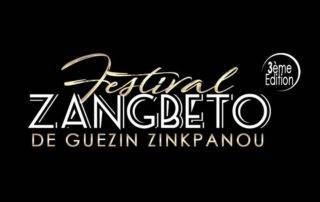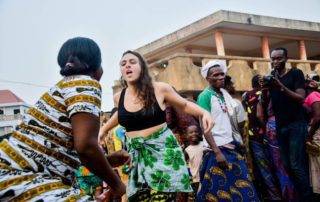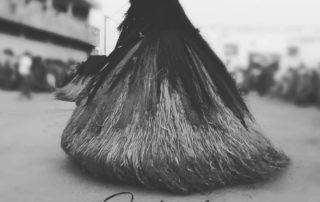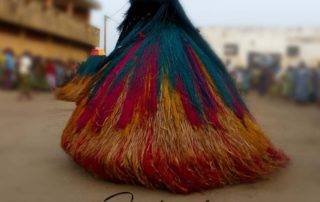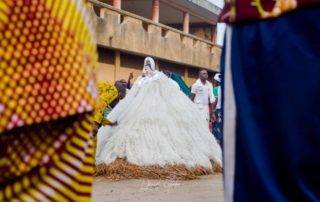 LOCATION
Guézin Zinkpanou
DATES
From 9 to 10 January 2021
Fortuné Abossa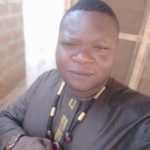 Creator and organiser of the Zangbeto Guézin Zinkpanou festival.
Olivier Laurac Mbilia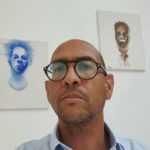 Founder ofAfrica By Art.
Co-organiser and accompanist of the Zangbeto festival in Benin.
Rafiy Okefolahan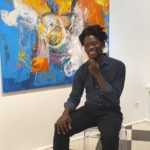 La grande Place artist and partner of the festival through the founder of this NGO.
Elitepro Services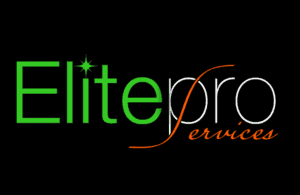 Last partner of the event : Elitepro Services is a graphic design, communication and event agency.