Afro-zouk / When Africa claimed the origin of West Indies music.
With love as its central theme, this musical genre was born in Guadeloupe in the 1970s. Jacob Devarieux is said to have created zouk with Kassav, the first group of the genre according to many specialists, the most emblematic and, for a long time, the most famous zouk group. Who in his time did not sing "Zouk la sé sél médikaman nou ni"? Very early on this music became popular in the West Indies - with Gilou, Mariot Chico, with Expérience 7 - which went from Kadan to Zouk - before taking the form of a movement in the 1980s with big names such as Harry Diboula, Edith Lefel, Guy Bordé, Jocelyne Labile, Rodrigue Marcel, Darius Denon, the list is long. Zouk music eventually conquered the whole world.
In 1989, an Ivorian woman by the name of Monique Séka released Missouwa, a zouk hit in an African language that gave her a golden visa to join the very closed circle of West Indians who are masters of Zouk. The Ivorian artist continued with Okaman in 1995, the album Yélélé in 1999 and finally became the Queen of African Zouk.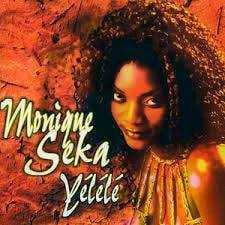 In the meantime, Bané was released in 1990, this time the artist was from Gabon, and it was a man, Olivier N'goma. He would later sing Adia, which was as successful as his first album, if not more so. Afro-zouk was born, a movement that would later be joined by other successful artists, such as the Beninese Richard Flash. Even Kofi Olomidé did zouk: "Tu vas / Tu vas et tu viens / Entre mes mains / Tu vas et tu viens / Entre mes mains / Et je te retiens". How can we forget Je t'aime - moi non plus by Grand Mopao in a duet with Nayanka Belle.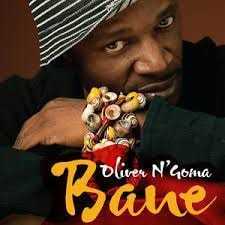 It is in this wave that the track Madou will come from Congo Brazzaville one day. With a very zouk rhythm and the artist Sahlomon, whose voice makes him swear he is West Indian, this song became a hit on the continent and in France; who doesn't remember the refrain "With you I feel good, good and good / With you I feel so good". With Fodé Baro, Mandingo music is added to the range of Afro-zouk to add another African note.
Finally, starting from the Ivory Coast and Gabon, Afro-zouk soon made the rounds of the continent with a success that has made it one of the greatest African musical genres. Alpha Blondy and Lucky Dubé brought Reggae back to its African roots, Ali Farka Touré claimed the African origins of the Blues, Olivier N'goma, Monique Séka and the others prove that the DNA of Zouk comes from Africa.
HAMIDOU IDRISSA Moussa
Africa by Art
Photos DR
Share this news on our social networks!